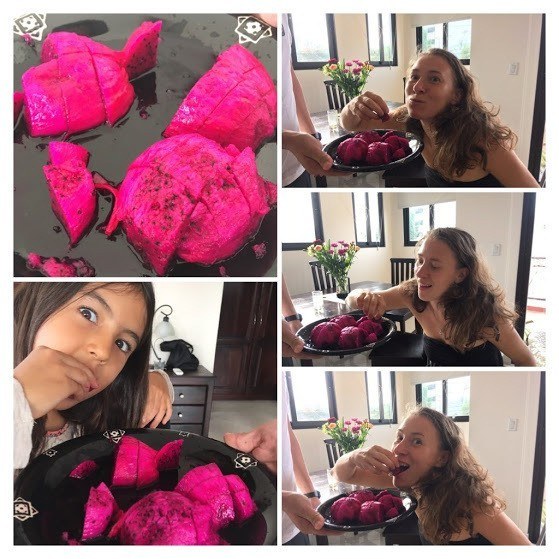 "Pitaya (dragonfruit) is the foundation of youth for your liver!" Medical Medium, Anthony William
This is my best birthday ? present EVER! A plate full of fresh organic dragonfruit from Panama! OMG!!!
Dragon fruit doesn't only look amazing and taste like heaven. But it literally bursts with antioxidants, vitamins and minerals.
Did you know that pitayas are part of the cactus family? Have a look at this picture… this is how they grow!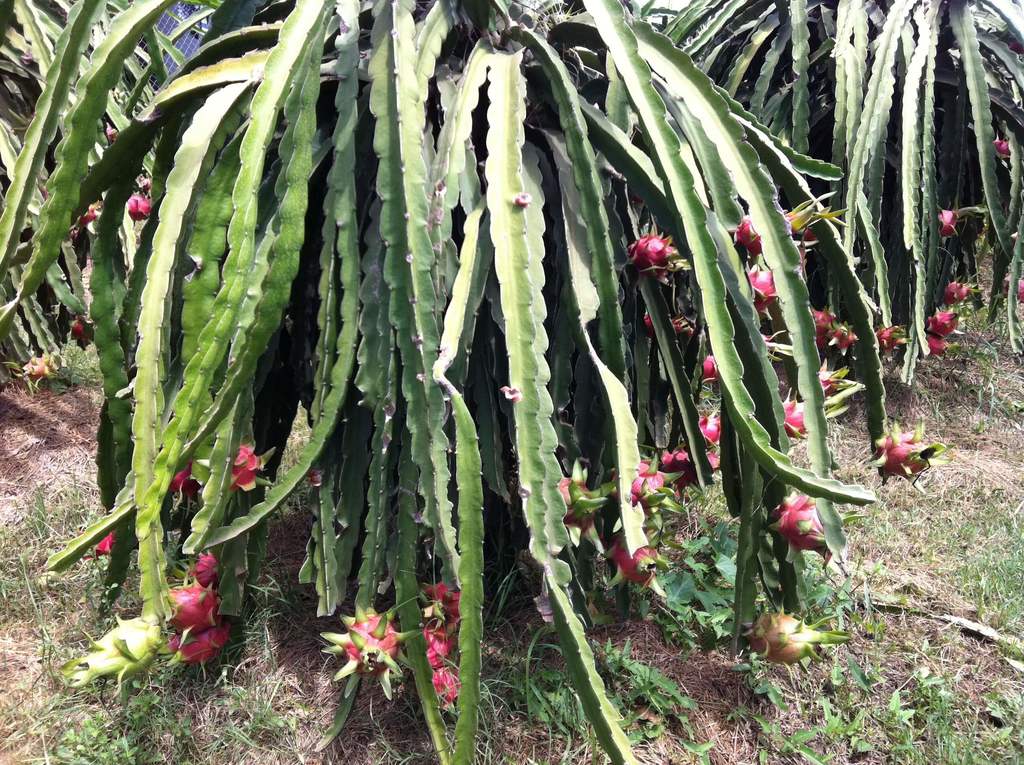 If you can't get it fresh I recommend using a dried, raw organic pitaya powder like this one.
[amazon_link asins='B07PFLKMD8′ template='ProductAd' store='peggyschirmer-20′ marketplace='US' link_id='df566d46-8082-4be7-9551-ccc1db8c4fc5′]
Why should you eat red dragon fruit?
My favourite health benefits of red dragon fruit are…
rejuvenates the liver
bursts with anti-oxidants and can prevent cell damage from toxins
stabilised blood-sugar levels
constipation relief – deeply hydrates the gut and contains ample amounts of healthy fibre
boosts your immunity with vitamin C, B-complex and minerals like iron
If you like to kickstart your gut-healing journey and take care of your liver at the same time, I recommend doing the 1-week Gut Healing Challenge! Learn more here.
Pink Energy Smoothie (to heal your liver & immune system)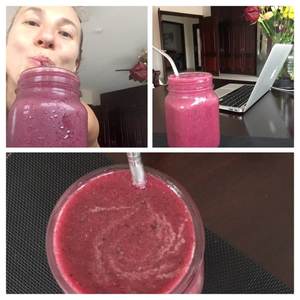 Ingredients you'll need for 1 serving (e.g. breakfast):
Directions: Blend all ingredients. Add as much water or ice cubs as you like.
The Pink Energy Smoothie is incredible hydrating for the gut. It cools down the nervous system and replenishes the liver and adrenals with healing glucose and trace minerals like iron.
[amazon_link asins='B01KKUHPSO' template='ProductAd' store='peggyschirmer-20′ marketplace='US' link_id='a4950810-2c87-494d-87a5-1d3a85c97695′]