Nathalie Verboven (53), BELGIUM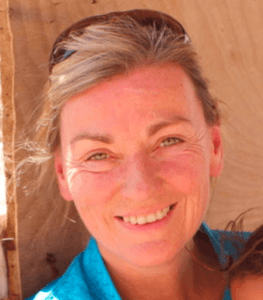 "Thank you so much Peggy!
The biggest wow-feeling is that I have so much more energy than I used to have. It's great to wake up at 7 and to feel so alive!
I've made significant improvements in all my set goals (better skin, more joy & happiness, clear focus, less anxiety, less chocolate, …).
Your feedback, your deep medical knowledge, the mindset tools and the daily protocol (for tracking my progress) all helped me to stick with it, increase my awareness & feel 100% supported during my journey.
Now I feel beautiful in my body, more present and free to go where I want to.
So grateful to have done this work with you. Thank you!"
Anna Verstreken (54), BELGIUM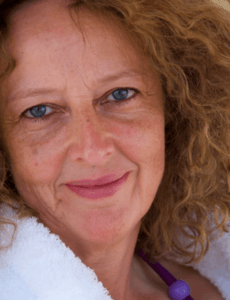 "What an amazing journey, these 12 weeks! I learned a lot about the relationship between food, my body and my emotions, and so much more.
Peggy was guiding and supporting me not only with her amazing knowledge, but also with her heart. She is a living example and a great positive force, holding me and my process firmly but gentle.
Being in the menopause, I didn't expect to feel and see such great improvements regarding my skin, my hot flushes (gone!), my sleep and my fantastic energy level.
Thank you, Peggy, for helping me feeling more energized, healthier, lighter and more happy and positive about my body and life."
Margret Link (38), Bochum, GERMANY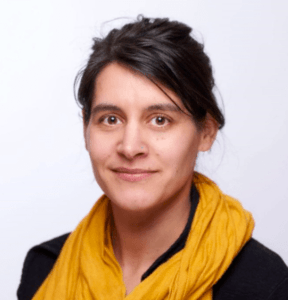 Since the first week I've started feeling more awake and more energetic. I've learnt a lot about myself, my body and what simple things I can do to improve my health long-term.
It's been an incredible gift to me, having Peggy's support.  Her profund medical knowledge, her sensitivity and experience helped me to overcome my acne, my hay fever and improved every aspect of my health, beyond what I thought is possible.
I even achieved my goals fully in less than three months. Wow!
I love Peggy's minimal and effective approach. No need to changing my whole life upside down. Being a mother with a full time job, I appreciated that a lot! The delicious recipes and the simple and clear explanations of how my body works, leave me well equipped to stay on track in the future. Thank you so much, Peggy!
Kerstin Traut (30), Newcastle, UK
"I started working with Peggy in order to treat my really bad skin (allergic dermatitis) and low energy level. Now I am in week seven of the Pure-Vitality-Program and I feel fantastic improvements: I completely stopped using my medical creams, even after a bath or a shower. Other aches and pains, such as weariness and headaches, are disappearing too. My whole body feels different. My skin is almost completely healed already.
I feel more balanced, energized and just healthier in general. I love how Peggy combines diet recommendations with practices for a healthier everyday life including meditation and mindset work. She provides excellent guidance and support and I recommend her program to everyone who suffers from low energy and wants to feel more alive and at home in their body."
Antonia Bond (44), Canterbury, UK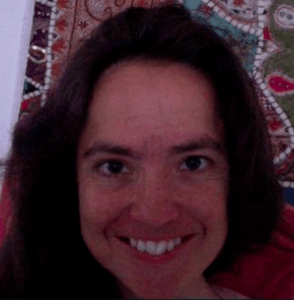 "It feels so supportive to work with you, Peggy. Because you really give of yourself, your knowledge and your clarity.  And it's great to have somebody on my side, helping me to make positive changes that work. The 12-Week Pure-Vitality-Program offered me an alternative look at why I suffer from allergies. It consequently guided me with kindness and love to ways of living naturally allergy-free!  Due to this step I am thriving and enjoying life today. Because Peggy guided my step-by-step to make the choices and take the actions which support my body to do what it does naturally!  So thank you Peggy!  Your Program is brilliant, it has really changed my life!"
Andrea Morgentau (54), Leipzig, GERMANY
"I've been working with Peggy since 4 weeks now. I've learnt a lot regarding health and nutrition. The coaching sessions are clearly structured and built upon each other. Peggy took all the time necessary to explain her recommendations to me and was always open to discuss my concerns. Within the first two weeks I experienced a noticeable improvement of my inflammation and hot flushes. With Peggy's support I developed a completely new awareness of life – Both the Morning Focus-Ritual and the daily Evening Meditation added great value to my daily life. Peggy is a true expert in her field with lots of practical experience. Wow.
I feel more alive than I thought is possible and I am still getting better day by day. I am deeply grateful to enjoying a healthier and more free life."
Daniela Zapf (25), Freiburg, GERMANY
"Thank you so much for your support over the last 2 years. You are a source of inspiration to me. I feel deeply grateful for your professional health support. It worked wonders for me, my skin (psoriasis almost gone!!!) and my now relaxed intestines."