I am here to help you to get your full vitality back.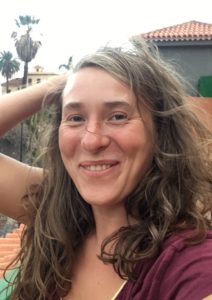 Hi, I am Peggy Schirmer.
I believe in you and in your body's ability to regenerate it's full vitality and health.
No matter if you are 20, 40 or 60+ years old. 
It's not a miracle! It's possible!
Before I introduce myself may I ask you a question?
Would you like to..

Look & feel younger than you have 5 or even 10 years ago? 
Feel so full of energy that you want to jump out of bed?
Have a loving & confident relationship with your body, knowing what really makes it thrive?
Enjoy stable energy levels you can count on throughout your day?
Be fully focused and have a crystal clear mind?
Feel so well inside that you can meet life with a loving and open heart?
How?
This is my recipe for recovering your full vitality and physical wellbeing: 
Take leading-edge health knowledge and put it into action with simple, but effective diet and lifestyle changes.
Then apply powerful mindset tools daily to support the process of making new choices in your daily life. 
Allow me to support your wellbeing for 12 weeks (or less) and "voilà":
Enjoy a beautiful body full of vibrant vitality that you can see.  

Don't believe me! Check out what my clients experienced on their journeys. 
 A vital body you can count on makes the basis for your ability to support others and express your fullest potential. For your family, your friends, yourself or the planet. 

Who is Peggy and how does she know?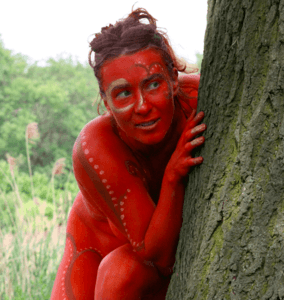 "I am wild. I am passionate about life. And I enjoy every day to the fullest." 
 But, it was not always like that...
My passion for health and vitality got born very early. I was 13 when my father got diagnosed with brain cancer, leaving him less than a year to live. Seeing him getting worse day by day, I wanted nothing more than to help. This initiated my desire to understand health and our human bodies.
Health kept being a central theme in my life since then: My mother and grandmother got diagnosed with multiple sclerosis shortly after my father's death. And I was struggling with constant infections, allergies and overall low physical stability, making it very difficult for me to persist in school.
By the age of 18, I started studying academic medicine. I felt a deep longing to understand the human body and how to support myself and others to find a way back to health.
During that time I realised that western academic medicine works very well on a short term basis. It relieves from the symptoms and makes people feel less of what happens inside the body.
But long term it completely fails.
After getting the basics I soon realised that this path doesn't lead me to health, but to a life long dependency on drugs and treatments.
This wasn't acceptable for me. I left this road and started engaging more and more with complementary approaches. 
After years of searching, learning and experimenting I've got a deep understanding how the human body works and how it interacts with our environment, the way we live and think. 

I am passionate about supporting women to regain their fullest vitality within 12 weeks (or less) using 100% natural, body-friendly methods.
---
Peggy Schirmer is a certified naturopath, accredited project manager (PMI) and trained in process oriented psychology.