How does being part of the Beautiful Vitality Program work?
This page is intended to give you a first overview what you expect when working with. I show you what the key elements of the Beautiful Vitality Program are. So you can make a decision if you are ready to become one of my clients and take the first step forward. 
What can you expect during our time working together to manifest your desired vitality?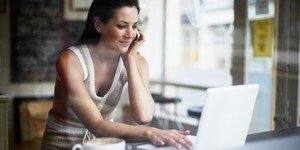 1. The core of the Beautiful Vitality Program are our weekly personal coaching sessions. They are well prepared for your unique current situation and clearly, effectively structured. 
We usually start our sessions with a check-in to see how you are doing at the moment. Followed by me giving you a clearly structured overview of today's meeting. Now we dive right into this week's theme, discuss your next steps and take time to answer any of your questions. 
I am there to listen to you, provide you with guidance and support you with my heart and knowledge to successfully achieve your optimal state of health. 
 2. After each session, you'll receive all we discussed including diet recommendations, recipes and additional info material in your personal action plan. 
Besides that, all the information will be available to you online via your private coaching folder. So you can come back to what we discussed anytime you like to.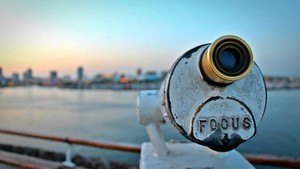 3. In addition, you'll be supported with effective mindset exercises that help you to stay focused on your goals. This gives you a solid base to gently integrate your new lifestyle choices into your daily life.
4. We will track your daily progress through a coaching protocol, that I develop personally for you. Imagine it as a private excel file where we track your nutrition as well as your specific health parameter, like sleep quality, skin health, emotional stability etc. 
This will give us insights into what is working well for you and where more focus is still needed.  
The coaching protocol is also the communication tool in between our weekly sessions. Here you can write questions and feedback regarding your process. And I make sure you get the best support possible during the journey back to your full vitality. 
Is the Beautiful Vitality Program the perfect fit for you at this moment in time?
Only you can decide. 
Apply for a taster session now to find out what we can achieve together.

Making the first step – What can I expect?
First, we take the time together to gain a clear understanding of your current health and life situation.
Afterwards, we find out where YOU want to be at the end of the Beautiful Vitality Program.
What specific goals do you want to have achieved by then?
My first priority is to support you to get from where you are right now to where you want to be. 
You set the goal and I support and guide you to get there.
We will track your progress over time with specific parameters that are important for your case, e.g. sleep quality, tiredness, stress level, digestion, skin improvements etc..

"Simple is beautiful." 
The Beautiful Vitality Program focuses on getting you maximum results with minimum effort and time.
I value simplicity and effectiveness.
This program is suitable wherever you are in your life. During your sabbatical, retreat-time or in the midst of a busy daily life, with work and family responsibilities. 
The personally tailored strategies are developed to be easily implementable into your daily life. Furthermore, our live sessions will happen via phone or Skype. So you can be in the comfort of your own home or anywhere during your travels.
We embark on this journey together. You can be assured I'll be ready to support you all along the way to your set goal.
You will gain a deep understanding of your body; what prevents and what supports it to thrive fully.  
Reclaiming your full vitality needs first a deep understanding and then a change of what prevents the body from healing itself.
I am committed to delivering you the best guidance possible – with my knowledge, experience and lots of heart.
So you can reach your health goal in the most effective way and the shortest time possible.
As this journey is a life-changing step for my client, I guarantee you the best support possible.
The amount of clients I accept per month is limited. Quality comes before quantity. So I'll be there for you when you need me. 
Seeing the increasing well-being of my clients fulfils me with deep gratitude. 
The Beautiful Vitality Program is a choice to take care of yourself today to enjoy a more empowered life, full of energy and vitality tomorrow.
Find out how this program can support you to finally establish your lasting vitality and physical wellbeing.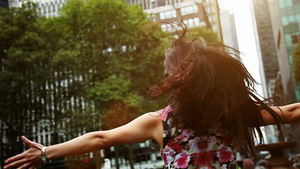 If you've read that far, it is likely the Beautiful Vitality Program is a perfect fit for you at this moment in time.
But who knows? Let's find out! 
I look forward to supporting you to feel strong and full of vitality.